Can music be "true"?
The whole of Bodø is put to use as Nordic Music Days draws north of the Arctic Circle for the first time. Nordic Music Days is owned by The Council of Nordic Composers, and operated in 2019 by the Norwegian Society of Composers. The festival is the largest and oldest international arena for the performance and presentation of new Nordic art music, and takes place from November 13th-17th, 2019.
"This year's festival theme is Truth?" says the festival's artistic director, Therese Birkelund Ulvo. "The theme originated at the height of #metoo, where one was constantly reminded that what truth is can differ according to the angle from which it's seen. In music and art one is trained to question everything, yet there is simultaneously a body of conventional 'truths' about music and art one is supposed to adhere to. With this festival, we will ask questions about Truth in a Nordic art music context."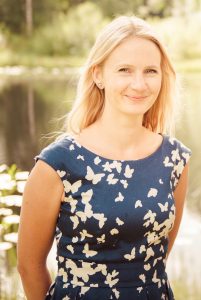 Composers, artists and performers from all over the Nordic region, including Iceland and the Faroe Islands, converge
on Bodø to listen, discuss, and meet the public. The festival program includes everything from local choirs to high-tech robot music, multi-sensory experiences with food and sound to magnificent concerts in Stormen ("The Storm" Concert Hall). There will be a brand new work for carillon, social critique, and sharp feminist speech in concert form. There will be music as interactive strategy game, a loudspeaker orchestra, tactile chairs – even the sea itself… and not just outside. Stormen Library and Bodø Cathedral are important venues, including a strong family program, art installations, vigorous organ music, and texts on Medea. Before the festival has left Bodø, around 40 events will have taken place, over 4 intense days.
Those who are curious about what is
happening in the Nordic countries, but do not have the opportunity to travel to Bodø during the festival period, can find presentations about the people behind the approximately 60 works during the festival: two times a week, from May 13th to the start of the festival, one can get acquainted with a new Nordic composer on the festival's website.
On May 20th the project "Sad Truth" gets underway, where six artists are gathered for a week on the small island of Fleinvær, outside Bodø. There they will collect sounds, pictures, and films, and collaborate on digital artworks that will be presented on our website, along with other places. Among the six artists is David Rothenberg (USA), who, in addition to being a composer, author and musician, is also a graduate in philosophy and longtime student of Arne Næss in Norway.
"Human beings are perhaps the first beings on Earth who can and must make a choice about whether to live in equilibrium with nature as a whole, or take care of its diversity," says Ulvo. "Why then do we choose not to do that which is obviously correct and important? We are the first generation to have both the knowledge and tools to take action – if we had the will. So, when the words that form the social debate are drained of their power, perhaps a space opens up for art and music to meaningfully contribute."
In addition to bringing the Nordic region to Bodø, Nordic Music Days will make an unmissable mark on the city, disrupting Bodø as a cultural hub, and creating interactions among its inhabitants. The festival utilizes everything the city has to offer, and strives to be an attraction for those who live in Bodø, regardless of their interest-level in art music.
"Nordic Music Days is taking the pulse of what is happening in the contemporary music field in the Nordic region," Ulvo says. "The field is in constant development, and through a comprehensive jury process with representatives from the Faroe Islands, Iceland, Finland, Sweden, Denmark and Norway, we have increased knowledge and awareness across borders significantly. Over 600 works were submitted. It has been incredibly exciting to see how the different countries have different traditions and trends. In general, I am greatly impressed with the artistic level on offer, and could happily program a festival lasting several weeks without running out of good content!"
Is it possible to discuss "truth" in music? Which repertoire gets becomes canon, and which processes, structures, and coincidences inform the historiography? Can we correct the skewed judgements that have already been made? Is music, often wordless, freer than other art forms? Is "reality" an antonym to art and artifice? My story is as true as yours – but it is never the same. Does everyone owns their own truth?
"We are proud to be able to present a compact program with about 60 composers from all over the Nordic region!" says Ulvo. "Vocal Art, Arctic Philharmonic, Stormen Library, Stormen Cultural Center and Bodø Cathedral Choir are all important local partners without whom we wouldn't have a festival. Visiting artists include the Cikada Ensemble (NO) and the Esbjerg Ensemble (DK), both specialists in the field."
The entire program can be found at: https://nordicmusicdays.org.